Regular price
Sale price
$33.00 USD
Unit price
per
Sale
Sold out
Ceramic Dammuso
Low relief work
Size 12x12cm
Figure cut out with iron hook
Indoor and outdoor furniture
Share on socials
Wash

Dishware: Dishes can be washed in the dishwasher, however we recommend hand washing for extra care and attention.

Furnishing accessories: we recommend a dry cloth to dust the objects (e.g. pine cones and dark brown heads)
Shipping & Returns

For us, the shipping process is a fundamental phase of the order, which is why we have selected qualified personnel who, through dedicated packaging and the use of shockproof materials, work to guarantee the intact arrival of the goods at the customer's home.

Once the order is received, if the product is available, we undertake to deliver the products to the courier within the same day or the following working day, if the product is not available, we immediately send the order to be processed.

The pottery processing takes about 5-6 working days.

Once the product is ready, the shipment is prepared for delivery to the courier.

As soon as the shipment is collected by the courier, you will receive an e-mail with a code to be able to monitor its traceability. Shipping usually takes 2-3 business days.

For European shipments, delivery times are approximately 6-7 working days.

For foreign shipments, delivery times vary according to the country of destination. (From 7 to 15 working days)

INSURANCE: All our products are guaranteed up to their destination,

If the pottery arrives damaged we will return your item at our expense.

For more info write to ceramichedisiciliapalermo@gmail.com
More information

How can I be sure that I have placed the order correctly?

After paying for your order you will receive a confirmation email with the list of products purchased.

How can I see the status of my order?

You can access your profile with your email to be able to view your orders. If you don't see any updates, it is because we are processing the purchased items. In about 5 working days your items will be ready to be shipped. Once ready you will receive an email with the shipping confirmation and the code to be able to track the shipment.

How can I track my shipment?

Once your order has been dispatched, you will receive an email and text notification with your order details. You can track your shipment by clicking on the link provided in the email.

Can I change my delivery address after placing an order?

If your order has not been shipped yet, we can deliver to a different address as per your request.

Send an email now to ceramichedisiciliapalermo@gmail.com

What payment methods do you accept?

You can buy on our website using a debit card, credit card, cash on delivery. We also support Paypal, Apple Pay, Google Pay. You can choose these payment methods at checkout.

How does cash on delivery (COD) work?

Payment with the cash on delivery option is easy. Just follow these simple steps: On the website, select the products you need to buy, add them to your cart and then on the Payment and Order Review page, select Cash on Delivery (COD) as your payment method and click the 'COMPLETE PURCHASE' button Once approved, your order will be shipped.Once the courier has delivered your order, you will need to pay him the full order amount in cash.

The cash on delivery method of payment has a surcharge of +4 EUR

Is it safe to use my credit/debit card on this website?

We use third party payment processing services to process all credit/debit card payment transactions. These payment intermediaries are PCI compliant, which is the highest level of certification standard that ensures that all cardholder data is securely stored, processed, and transmitted using industry-standard encryption technology.

Do you accept returns?

Yes, we accept returns subject to the following conditions: - The item must have been sold in our online shop - The item must not have been used in any way - The item must be in its original packaging with all tags etc . - The return or exchange request is made within 14 days of delivery. To request a return, contact us by e-mail at the following address ceramichedisiciliapalermo@gmail.com

How long will it take to receive my order?

Once you have received the shipping confirmation email, if you are National, you will receive your order within 2\3 working days.

For European shipments, delivery times are approximately 5\6 working days.

For foreign shipments, delivery times are approximately 7\12 working days.

Is the shipment insured?

All our products are guaranteed up to their destination.

If the ceramic arrives damaged, send an e-mail with photographs of the broken item. After analyzing the photos we will send your item back at our expense..
View full details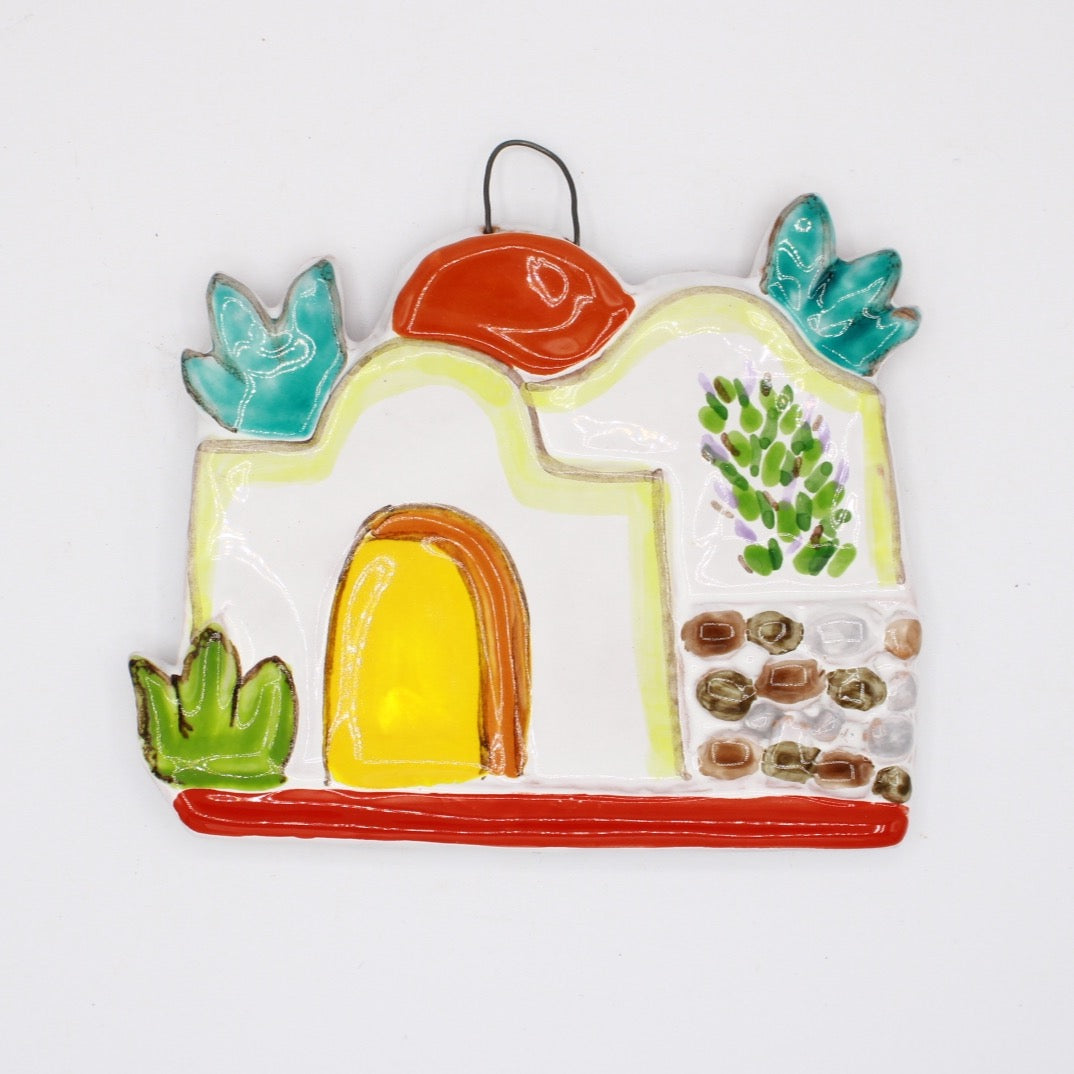 Guaranteed Shipping.

Once the order is received, if the product is available, we undertake to deliver the products to the courier within the same day or the following working day, if the product is not available, we immediately send the order to be processed. The pottery processing takes about 5-6 working days.

Secure payments.

We accept credit cards, Postpay, PayPal, bank transfers and cash on delivery as payment methods.

Contact us!

If you have any questions, doubts or requests you can write to us in chat or you can send an e-mail to ceramichedisiciliapalermo@gmail.com We will reply as soon as possible!